eViewPlus: How to search test results
eViewPlus allows you to see results.
1. Click on the third icon in the left hand menu to choose Results Lists.

2. The Results Search Criteria panel contains fields that can be used to filter your search request. You can complete as many fields as required to better filter the results. If you do not enter any information into the fields, search results will display all results available.
Click on the Search button to display results.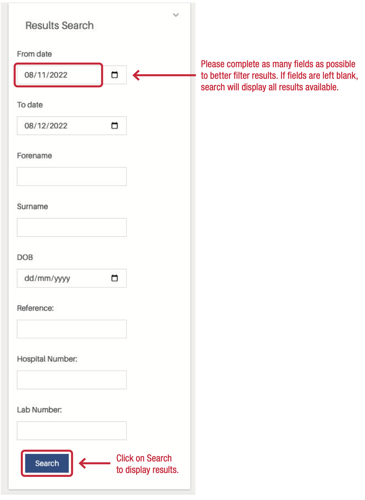 3. A list of search results will appear underneath the Results Search Criteria panel on the right, showing the Patient Name, Reference, Date and Tests for each request.

4. To view more details about a search result, please click on its corresponding Details link. This will display the relevant result.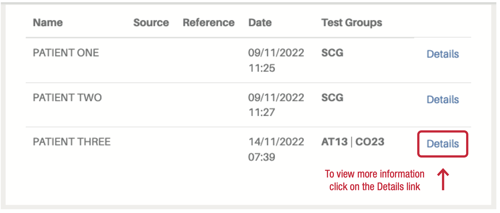 Note: Cumulative resulting can be accessed via the highlighted icon below: