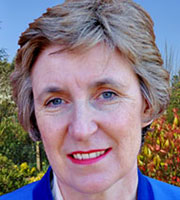 Dr Vivienne E. Andrews
TDL Blood Transfusion Lead
Spire Consultant Blood Transfusion Advisor
FRCPath
Location: TDL London, The Halo
Special interests: Clinical and laboratory haematology. Blood transfusion.
Dr Andrews trained at St. George's, King's College and Lewisham Hospitals London.
She was appointed as the first Consultant Haematologist at Dartford and Gravesham, where she established a clinical Haematology service and centralised and consolidated the laboratories from the three main hospital sites. Dr Andrews managed in-patients as well as the outpatient Haematology services, and developed a specialised unit including day care with Specialist nurses. She was involved in setting up and managing the HIV unit.
In 2003, Dr Andrews moved to the Medway Maritime trust. This department greatly expanded over the years being a Level 2+ service, very active in clinical trials and with close links to King's college Haemato-oncology service. There was a dedicated ward and Day Care unit, eventually expanding into other oncology. Dr Andrews was PI for many clinical trials and participated in many others. She was a supervisor for many doctors in training, and managed a heavy clinical workload including acting as the Designated Individual for the Human Tissue Act for three years and supporting the basic fertility service.
Dr Andrews fulfilled the roles as Laboratory and Blood Transfusion lead for the hospital and was the Haemophilia lead establishing a joint clinic with the Haemophilia centre at Canterbury and a Paediatric Haematology clinic.
Having retired from NHS practice, Dr Andrews remains active in the private sector, providing specialist Blood Transfusion leadership.